Fechas: septiembre a diciembre, 2023


Profundizar tu Re-Visión de Vida es una invitación constante a explorar los rincones y el fondo de tu ser, para afianzar tu propósito, tu esencia y tu identidad, despejando obstáculos que se interponen. Te acompaña el Tarot Re-Visión de Vida que, como espejo, guía y oráculo, te ofrecerá símbolos, arquetipos y mensajes para
tu Camino al Centro.
Este taller te brinda toda la flexibilidad para que tu definas tu propia aventura, profundizando en aquello que está vivo, confiando en tu propia brújula y tiempo orgánico para describir y procesar eso en lo que estás en este momento de tu vida. Será un espacio de conexión, estarás rodeada de una comunidad que te contiene y te acompaña en encontrar eso que estás buscando.
TU CAMINO AL CENTRO
Al inscribirte a esta profundización recibirás:

Tarot a color de 32 cartas- versión digital
El eBook del Tarot - versión digital
Acceso a la plataforma eLearning con un
audio por carta del tarot
Bitácora digital con actividades por cada carta
del Tarot
3 sesiones en vivo con Anamaria en grupo
grande
6-8 sesiones en grupos pequeños auto-
gestionados con guía de facilitación
Grupo de WhatsApp para compartir la
inspiración
LÍDER DEL CURSO
Anamaria Aristizabal es una catalizadora visionaria de desarrollo personal, innovación social y expresión creativa. Es Coach Integral certificada y facilitadora de experiencias transformadoras apuntando a generar una presencial humana que sea regenerativa, justa y espiritualmente plena. Anamaria está al servicio de agentes de cambio, personas y organizaciones que se hacen preguntas profundas y desafiantes, hambrientas por un mayor sentido, propósito y pasión en la vida.

Es autora del libro Re-Visión de Vida. Bióloga de profesión, ella te invita a entender, apreciar e interconectar tu ecología interna y la ecología de los sistemas que nos rodean.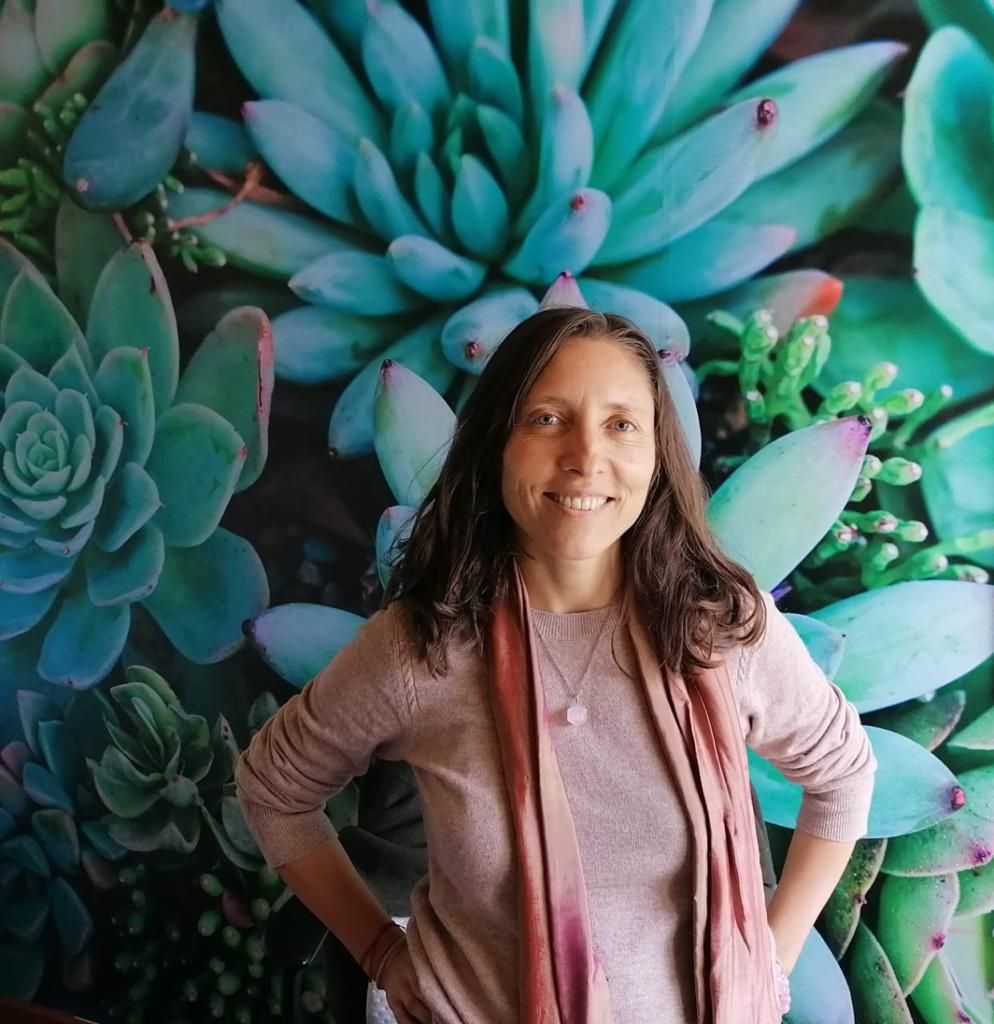 Contenidos del Taller de Profundización
INGRESA TUS DATOS PARA RECIBIR ACCESO
Join us for this one-of-a-kind Global Summit where you will hear from top experts in the field of Purpose Work to share with you how they found their purpose, what are the components of purpose work, and share tools and insights to support your journey to deep purpose discovery.
Created with